Grand C4 Picasso
Grand C4 Picasso, the modern, spacious and innovative MPV.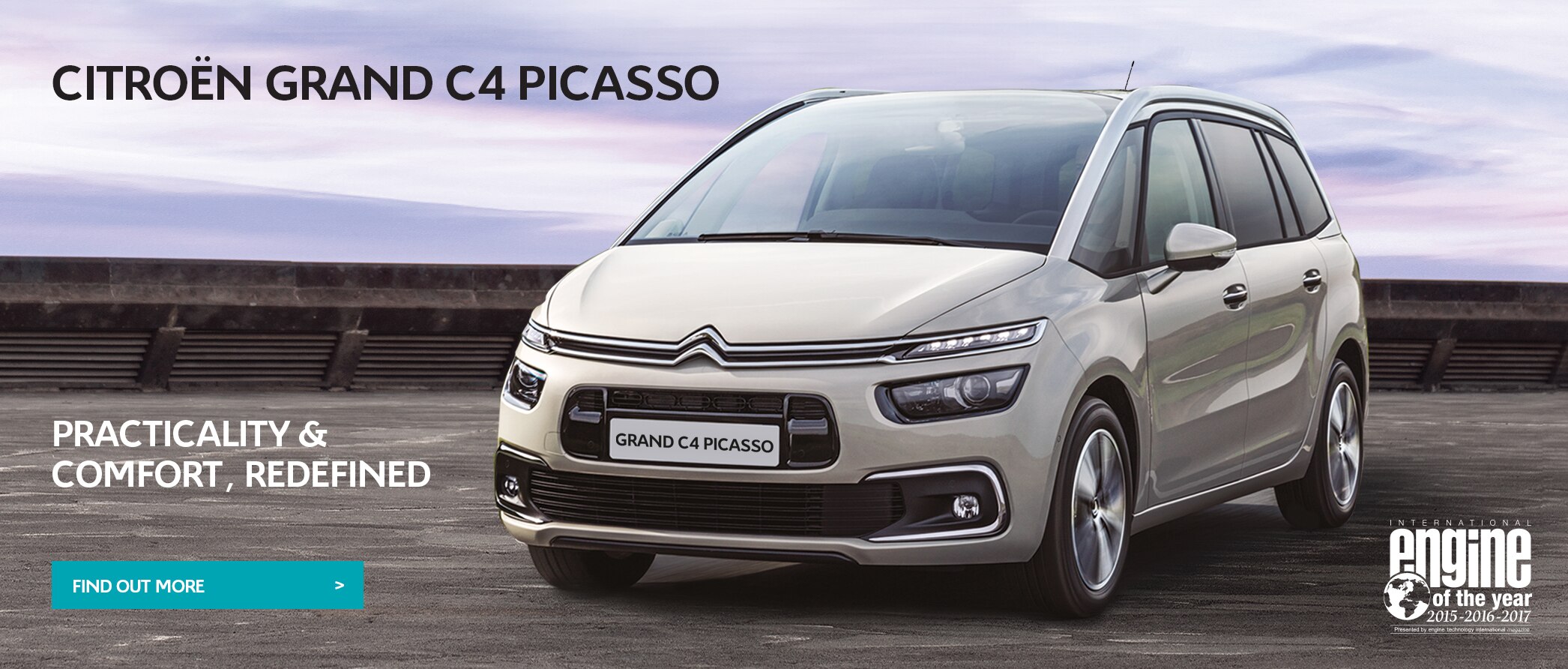 STRONG POINTS
DISCOVER GRAND C4 PICASSO IN VIDEO!
Citroën Grand C4 Picasso brings you the essence of Citroën design and technological innovation. You can see it in the bold dynamic lines and the unmistakable light signature both front and rear. Inside, new levels of comfort and versatility combine to create an engaging and inspiring place for everyone. Watch the following video to discover more !
PERFORMANCE
6-SPEED AUTOMATIC GEARBOX
Equipped with the latest generation 6-speed automatic gearbox, the Citroën Grand C4 Picasso delivers 40% faster gear shifts and wider gear ratio range for quicker pick up performance, resulting in less internal friction and improved drivability.
DETAILS
FRESH FACED
Citroën Grand C4 Picasso's design is more distinctive than ever and seamlessly modern. It notably features the recognizable Citroën's three-stage light signature. The two sections of the front grille are separated by the body-coloured bumper and the sleek headlamp units have a new sharp surrounding.