July 11, 2016
CITROËN STRAYS EVEN FURTHER OFF THE BEATEN TRACK WITH LA TRACTION CREATIVE, A DIGITAL GALLERY ON TUMBLR OPEN TO ARTISTS FOR CELEBRATING THE CITROËN RANGE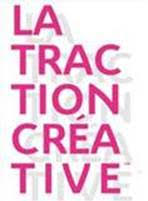 La Traction Créative is a brand new surprise-packed web address guaranteed to raise
an appreciative smile from art lovers of all ages and inclinations.
Citroën's new Tumblr gallery extends an open invitation to unbridled artistic expression with a view to celebrating Citroën and the manifold virtues of its vehicles. The fascinating virtual gallery opened on 5 July, in the company of its initial contributors, with 28 works of the
sixty or so expected by the Paris Motor Show this autumn. You can check out this ongoing digital exhibition for yourself on: http://latractioncreativecitroeneng.tumblr.com/

There's no end to the outlets for Citroën's inexhaustible feel-good spirit, judging from launch of La Traction Créative, a digital gallery on Tumblr showing works from artists inspired by the Citroën range. All contributors are given free rein to artistic expression, the only requirement being that it should convey emotion. Subject matter varies greatly, with short-format items capable of achieving viral exposure to show off Citroën products and their qualities:
Le Balancier, a never-ending see-saw story based on the C4 Cactus Airmbumps®
Berlingo en Liberté, in which a mission of zoologists observes the car's five larger-than-life features
Car sweet Car, in which C1 reveals all, in five animation clips with a decidedly girly sprit
PacMan, an arcade game in which E-Mehari scores points, a nod to the Parrot audio system fitted in this elegant electric cabriolet, originally Made in Brittany
La Suricate, featuring a marionette theatre in the rear window of SpaceTourer, with a surprise ending that will delight passengers aged 7 to 77.
True to the image of this strikingly original operation, the exhibits already on show for the 5 July release, attended by the initial contributors in person, are anything but traditional in spirit. Three agencies were brought in to assist with production —Dream On, Onirim and La Société Anonyme, which coordinated operations.
Some sixty exhibits are scheduled for La Traction Créative by the time the Paris Motor Show opens this autumn, and there are already 28 on show on the gallery's dedicated Tumblr site: http://latractioncreativecitroeneng.tumblr.com/
About the Citroën brand
Citroën is an international general-appeal automotive brand. Since 1919, Citroën has stood out for its bold, optimistic, creative approach to automotive design. These values are harnessed to the pursuit of customer wellbeing, with fresh solutions sought
to the issues of each successive era. This continuous revival process yields models that concentrate value in design, comfort and technological intelligence, backed by an open-ended, seamless customer experience, illustrated by the online opinions site Citroën Advisor. With 10,000 customer contact points in more than 90 countries, Citroën sold close to 1.2 million vehicles in 2015.
The brand has also amassed eight WRC Constructors' titles, and won its second successive WTCC Constructors' title in 2015.
PRESS CONTACTS
Nathalie Roussel – Phone +331 58 79 78 15 – +336 87 77 41 82 – nathalie.roussel@citroen.com
Paul Mahouin – Phone +331 58 79 81 58 – +337 61 52 63 16 – paul.mahouin@citroen.com
Damaris Puireux – Phone +331 58 36 78 48 – damaris.puireux@ext.mpsa.com
There's a full list of Citroën press contacts on http://int-media.citroen.com/fr/contacts-list
Details: Agencies and artists involved in La Traction Créative project
La Société Anonyme is a Paris-based independent brand content consultancy providing support on innovative and creative strategy. It specializes in developing original content through its two proprietary networks of thinkers and doers, harnessing both creative and innovative capabilities. References include: Peugeot Design Lab, Chanel, Lagardère, Fondation l'Oréal, Rolex, Soho House Group, Beats by Dre, Piaget, L'Oréal Luxe, L'Institut du Monde Arabe, Molitor, Coty, Starck + Network, Centre Georges Pompidou, Chalhoub Group and Cartier Dubai.
Dream On, founded by Fabrice Gueneau 19 years ago, is an independent communications agency with a very broad scope, extending to brand issues (visual identity, TV branding, packaging, location design) and communications (brand content and advertising campaigns). It is responsive and competitive, with in-house production facilities (team and equipment) that enable it to cover the whole of the communications and production chain and mediate between brands and their audiences. It has worked with cultural institutions including l'Opéra National de Paris, le Musée du Louvre, le Musée du Quai Branly, la Fondation Louis Vuitton, and les Beaux Arts de Paris. Customers also include Corsair, Remy Cointreau, Nexity, TF1, Canal+ and France Télévisions.
Onirim is a creative production company specializing in brand content and film and photo advertising campaigns, and it represents directors and photographers. It has an in-house studio and post-production department, and handles projects from budget through to content delivery.
The artists on La Traction Créative
#La Traction Créative: "La Suricate", on Citroën SpaceTourer's opening rear window
By Clément Martin and Wolfram
Clément Martin graduated from ENSAD in 2004, after studying at the Cooper Union for the Advancement of Science & Art in New York in 2003. In 2001, he founded the design studio egotripDesign. In 2009, he wrote and produced the short film Érinyes, Comment je me suis débarrassé de ma culpabilité, (How I Stopped Feeling Guilty), shown at various festivals in France and elsewhere. He produced his first clip I'm a Dunkey for the group The Donkey Dunker in 2011. His headline-hitting 2012 Advent Calendar project involved putting up a video a day (each produced in 24 hours) throughout the 24-day run-up to Christmas. Since then he has written and produced commercial films for various agencies. In February 2016, Clément Martin started work on his first full-length film project with the FEMIS scenario workshop headed by Eve Deboise. Since 2005, he has also been making videos for on-stage use by directors and choreographers including Marcial Di Fonzo Bo, Sophie-Pulcherie Gadmer, Bruno Geslin, Christophe Perton and Carlotta Sagna.
Wolfram Kampffmeyer studies computer animation with the Baden Wuerttemberg Filmakademie in Ludwigsburg, Germany, from 2005 to 2011. After graduating, he has worked as character animator and paper artist. In 2010, he founded the PaperWolf label, creating and selling paper sculptures in DIY format. He's worked for major brands including Mercedes, Diesel, Nubikk and Citroën.
#La Traction Créative: "Les assiettes volantes", for C5 Tourer (release forthcoming)
By JB
JB's work is highly photographic in approach, overtly inspired by that of fashion photographers. In the last few years it has shown a very strong emphasis on framing and lighting precision.
JB has worked on projects for Chanel, Carven, Longchamp, Harper's Bazaar and Vogue.
#La Traction Créative: "A car with a view", with New C3 (release forthcoming)
By Maia Flore
Maia Flore graduated from l'École des Gobelins in 2010 and joined the VU' agency in 2011. Her work is marked by a constant quest for coincidences between the real and the imaginary, producing a universe composed of enthralling, moving narrative that can border on the surrealistic. She began her first series —Sleep Elevations— in Sweden, a journey in suspension that strays into childhood memories. In summer 2012, she began exploring new representation and narration methods in Finland, and would continue this research at the Berkeley Arts Center in California, producing two series (Situations and Morning Sculptures) that explore the confused feelings generated by the photographer's positioning of subjects as spectators. Her first exhibition was at the Circulation(s) European Young Photography Festival in Paris, in February 2011. More recently, with Atout France and l'Institut Français, Maia Flore examined French heritage through her characteristically dream-like vision to produce the mesmerizing series entitled "Imagine France – Le voyage fantastique", which ran at Bercy Village through till September 2014. In 2015 she won the HSBC Prize for Photography.
#La Traction Créative: "Toujours plus", on the 1.90 m height of Citroën Jumpy (release forthcoming)
By Pierre Alexandre Loy
Pierre-Alexandre Loy is an independent artistic director and graphic designer who lives and works in Paris. He graduated from ESAG – Met, Penninghen, in 1996. After two years at the multimedia centre of DDB Paris, he would specialize in web design and motion design under the SpasmDesign™ identity. Since 2012 he has also worked for various agencies specializing in monument projections and video mapping, such as Skertzò, Les Vandales and Spectre-Lab. He also works as an artist-author on more personal projects, including production and photography of art toys, graphic design for music albums (King Louis, Donkey Dunker), audio-visual performance / VJing (at the Vision-R 2010 Festival, and Art Facts), and production of short films ("Soyons remarquables", 2011).
#La Traction Créative: "Bi-tone", for New C3 (release forthcoming)
By Johanna Benaïnous & Elsa Parra
Elsa and Johanna work together as photographers and video producers. In 2010, Johanna entered l'École Nationale Supérieure des Beaux-Arts in Paris, where she studied photography for five years with Eric Poitevin, before leaving for the New York School of Visual Arts in January 2014. There, in the photography department, she met up with Elsa. In 2010, after a year at the Rueil-Malmaison École des Beaux-Arts, Elsa entered the photography section of l'École Supérieure d'Arts Visuels de La Cambre in Brussels, where she graduated in 2012 before taking up photo and video production at l'École des Arts Décoratifs in Paris. Since they met in New York, Elsa and Johanna have been working together, and presented a joint Art Déco / Beaux-Arts diploma project in June 2015, earning special praise from the Beaux-Arts jury in Paris. In 2016, they were finalists for the HSBC Prize for Photography, and took part in the 61st Montrouge Show in May 2016.
#La Traction Créative: "Modern Tribes", for SpaceTourer (release forthcoming)
By Yang Liu
After studying at the Berlin Arts University (UdK), Yang Liu worked as a designer in Singapore, London, Berlin and New York. In 2004, she founded her own design studio, where she works today. She runs workshops and presentations at international conferences, and teaches at several of the world's foremost art schools. In 2010, she took a chair at the Berlin Technical Arts University (BTK). Her work has won awards at many international events and is featured in prestige collections and exhibited in galleries the word over. Yang Liu lives and works in Berlin.
In 2014, she published Hommes/Femmes, mode d'emploi, a criticism of the sexist clichés universally presumed to distinguish men from women. This was followed in 2015 with Orient/Occident, mode d'emploi, on some of the differences between Eastern and Western cultures, an effervescent work that features extensive use of pictograms to get the point across.