July 20, 2016
LINDA JACKSON, CEO OF CITROËN, RECEIVES TWO DISTINCTIONS IN THE UK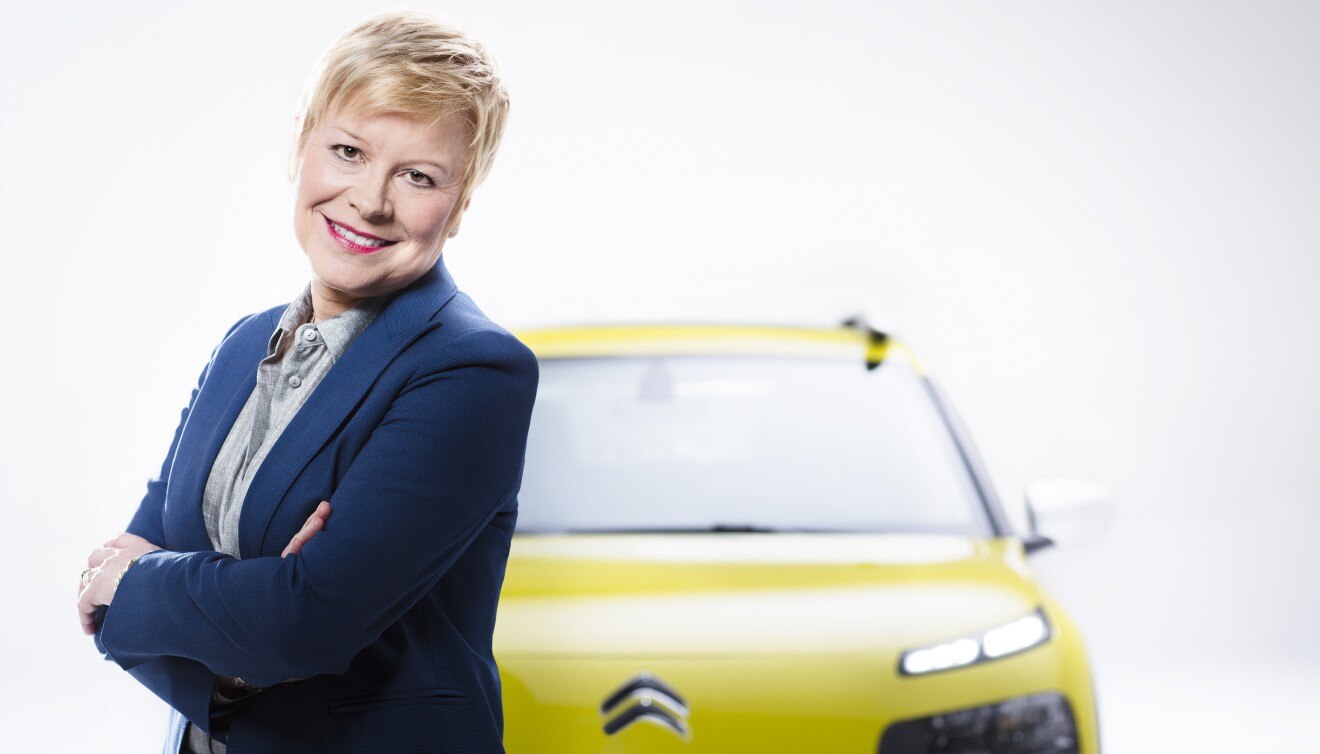 Linda Jackson has been voted the most influential British woman in the automotive industry and ranks number-two in the Brit List of top automotive industry executives.
To celebrate the role of women in the industry and recognise their achievements, the UK magazine Autocar recently published its list of the most influential British women in the automotive sector. The jury, composed of motoring experts and journalists, elected Linda Jackson as the overall winner on the strength of her leadership qualities, which have enabled the Citroën brand to showcase its spirit of innovation and boldness and its "Be different, feel good" positioning.
Linda Jackson also ranks second in the Brit List of the top 50 British executives in the car industry, published by Auto Express magazine on 15 June. The jury, composed of the magazine's directors and automotive sector partners, applauded the Citroën CEO's vision regarding the Group's upcoming product plan.
Having earned an MBA from the University of Warwick, Linda Jackson began her career in the automotive industry in 1977 at MG Rover Europe, where she served as managing director for France for three years. She joined Citroën as chief financial officer for Citroën UK in 2005. She was appointed managing director of Citroën UK and Ireland in 2010 and CEO of the brand on 1 June 2014.
The CITROËN brand
Citroën is an international automotive brand with a core full-line range. A purveyor of optimism since 1919, the Brand stands apart through its creativity and boldness – values that it places at the service of its customers by devising fresh solutions to the challenges arising in each new era. Citroën today is reinventing itself with models placing a premium on design, comfort and technological intelligence and with a seamless and transparent customer experience, as illustrated by its online opinion site, Citroën Advisor. With 10,000 customer contact points and presence in over 90 countries, Citroën sold nearly 1.2 million vehicles in 2015. The Brand has also amassed eight Constructors' titles in the WRC and won its second consecutive Constructors' title in the FIA WTCC in 2015.
PRESS CONTACTS
Paul Mahouin – Tel: +33 (0)1 58 79 81 58 – +337 61 52 63 16 – paul.mahouin@citroen.com
Laetitia Moricot – Tel: +33 (0)1 58 79 71 54 – +336 72 82 94 89 – laetitia.moricot@citroen.com
Find all of your CITROËN press contacts at http://int-media.citroen.com/fr/contacts-list