September 17, 2018
TURKISH DELIGHT FOR THE C3 WRCs
7th Rally Turkey, from 13 to 16 September 2018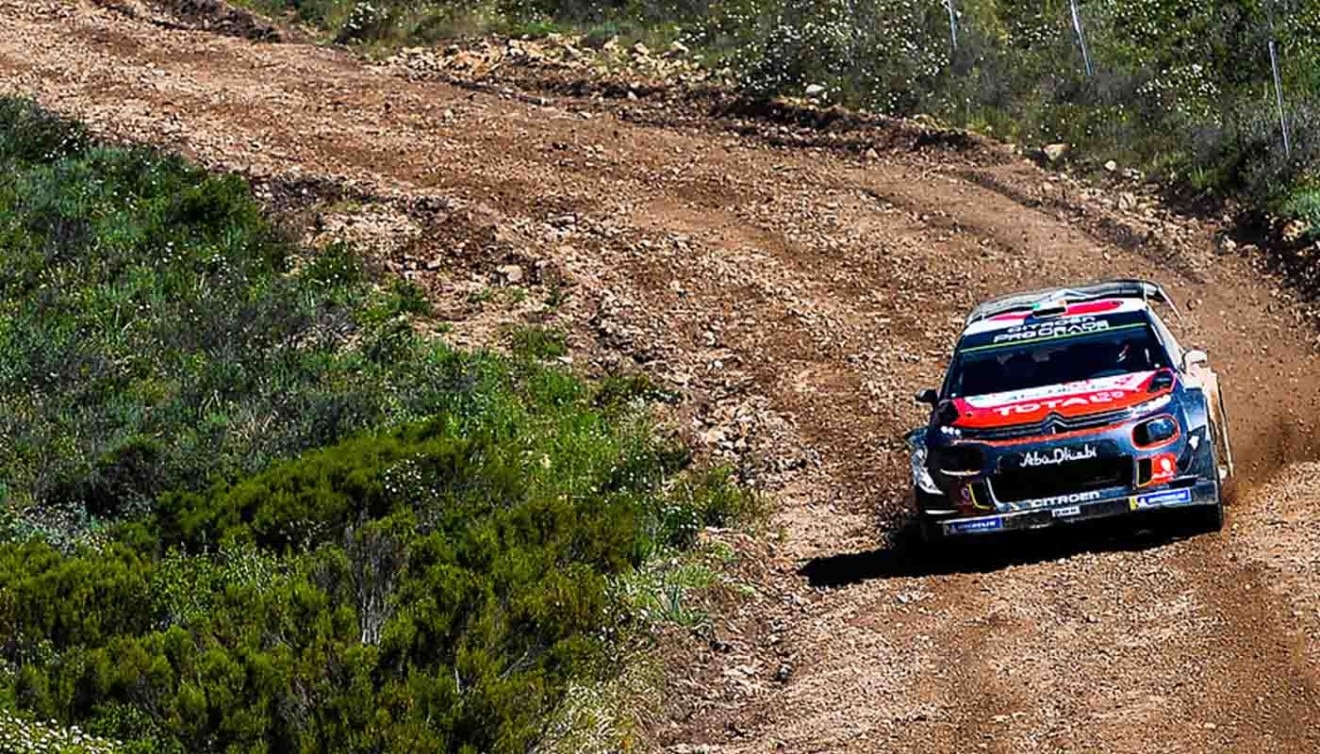 Round ten of the 2018 season will see the C3 WRC experience Turkey for the first time, a country where its elder sister – the Xsara WRC – secured the brand's first win on gravel in the WRC and which will be hosting a world rally championship round for the seventh time. Citroën Total Abu Dhabi WRT will once again look to Craig Breen – Scott Martin, Mads Østberg – Torstein Eriksen and Khalid Al Qassimi – Chris Patterson to defend its chances.
THE HUB MOVES TO MARMARIS
The eruption of the Icelandic volcano Eyjafjöll back in 2010, and the disruption to air traffic it caused, held up the WRC bandwagon in Turkey the last time the rally was part of the WRC, but the championship has not been back to the country since then. On its return to the WRC this year, the rally will be based in Marmaris, a Mediterranean seaside resort on the Turkish Riviera and its third hub after Kemer (2003, 2004, 2005, 2006 and 2008) and Istanbul (2010). Despite moving the hub, the characteristics and difficulties of the event remain largely unchanged, described as being halfway between Rally de Sardegna and the Acropolis Rally. Initial feedback reported by those sent ahead to Turkey suggests that the rally will be once again technically difficult, with rock-strewn, loose gravel roads that will clean. The conditions also look set to be demanding for the cars and tyres, with very high temperatures expected. An unfamiliar test for the entire WRC field, the Citroën Total Abu Dhabi WRT crews are nonetheless determined not to be left behind, making the most of their efficient taking of pace notes, their ability to adapt and their sense of improvisation. Not forgetting, of course, that the brand holds the record number of overall victories in this country, winning four of the six rallies held here as part of the WRC.
A BIG TEST FOR STARTERS
The team has certainly prepared well for the rally with a three-day pre-event test in the Aude, reputed to have some of the roughest roads among the commonly-used test bases. Whilst Mads Østberg and Craig Breen will be attempting to make the most of their favourable starting position on the opening leg (eighth and ninth in the running order respectively) as they look to secure the team's fourth podium of the season, Khalid Al Qassimi will be making his third appearance of 2018 in the C3 WRC and will be determined to pick up his pace in the car during the weekend. Following a city-centre super-special stage on Thursday evening, the serious stuff starts on Friday with Çetibeli, which, at over thirty-eight kilometres, is the longest stage of the weekend. No messing about here, the crews will be straight into action at a race that promises to produce some surprises…