GRAND C4 PICASSO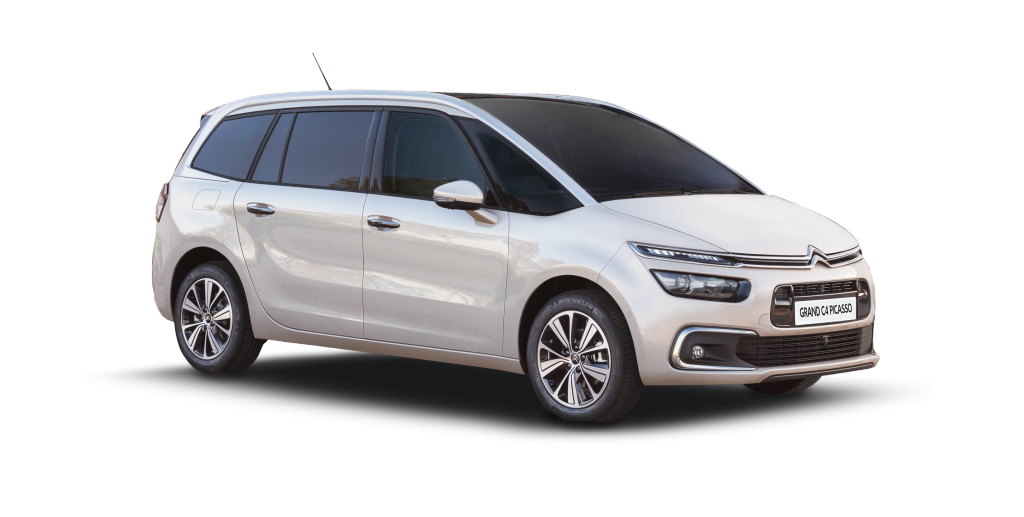 TECHNICAL SPECIFICATIONS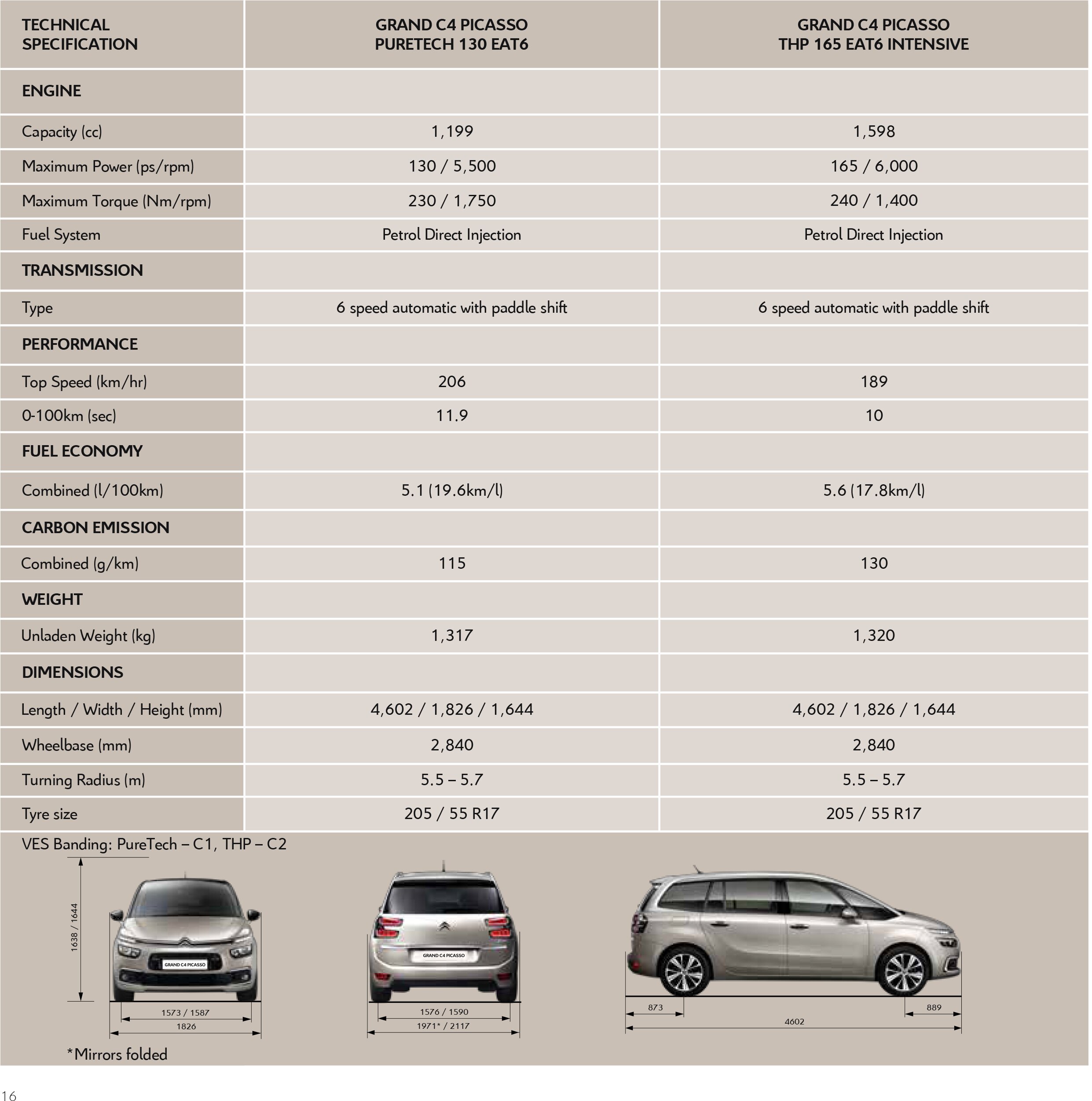 INTERIOR & EXTERIOR FEATURES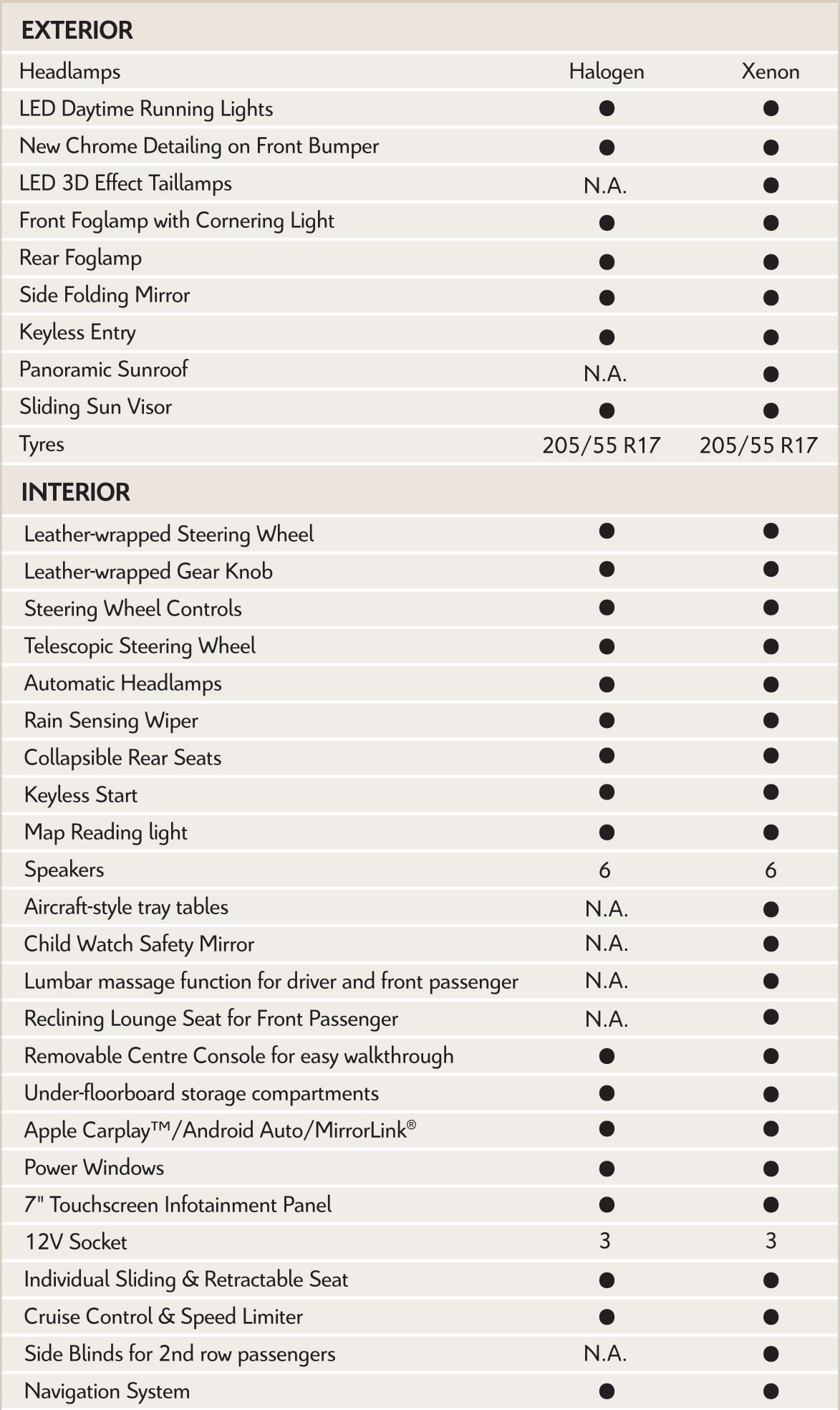 SAFETY FEATURES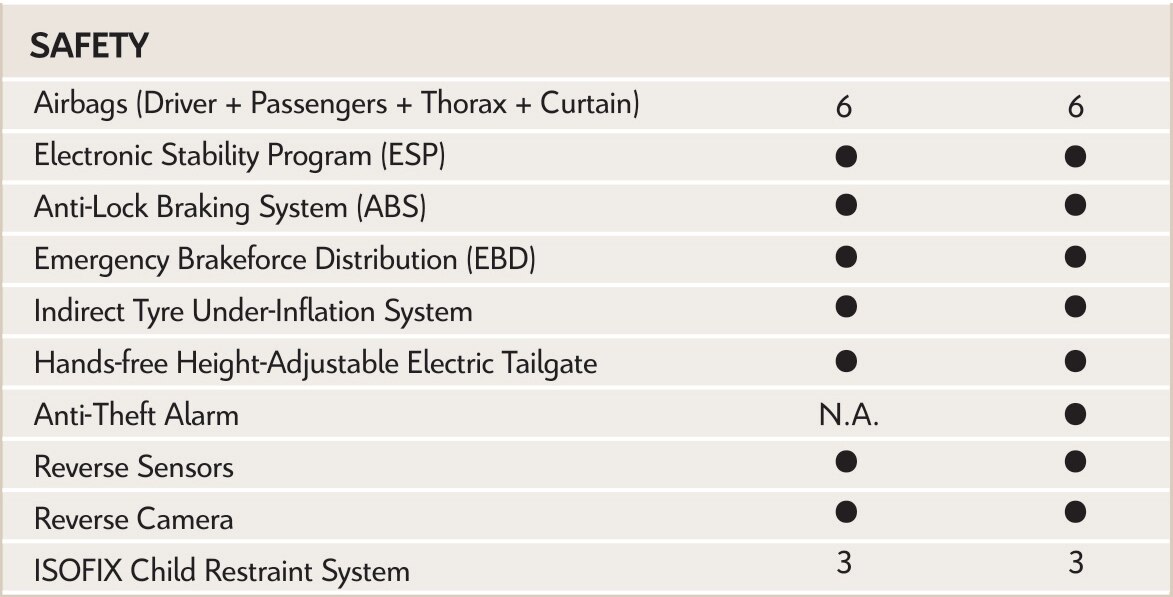 STRONG POINTS
DISCOVER GRAND C4 PICASSO IN VIDEO!
DISCOVER LARGE C4 PICASSO IN VIDEO!
Citroën Grand C4 Picasso brings you the essence of Citroën design and innovation. You can see it in the bold dynamic lines and the unmistakable light signature both front and rear. Inside, new levels of comfort and versatility combine to create an engaging and inspiring place for everyone. Watch the following video to discover more!
Design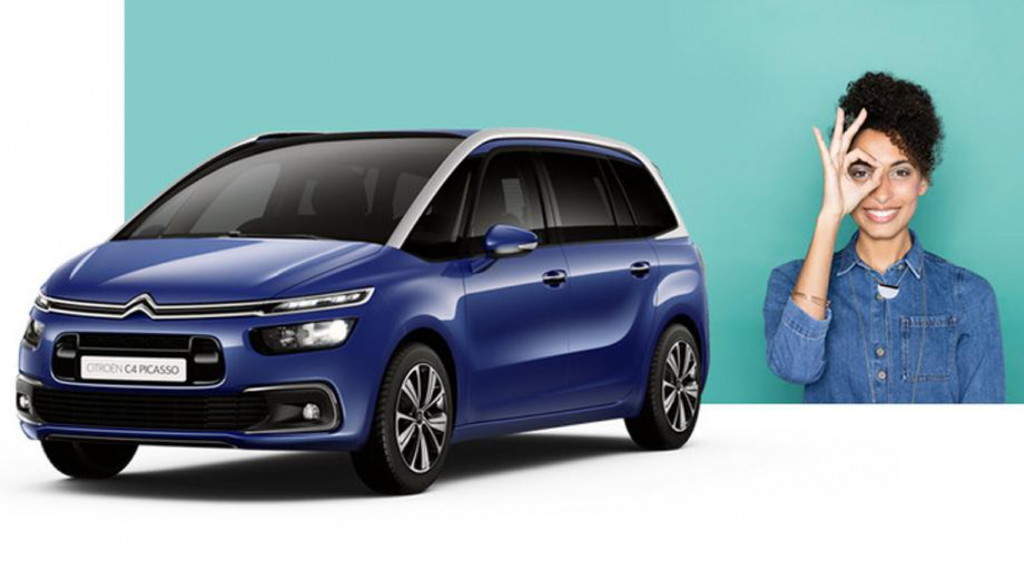 Design
Citroën Grand C4 Picasso knows how to keep the balance between the needs of family motoring and real driving pleasure. Now even more unique, it features a fresh, dynamic front end, bold new rear chevrons and two brand new body colours: Lazuli Blue and Soft Sand. Life's journeys just gained an extra dash of style and substance.
Safety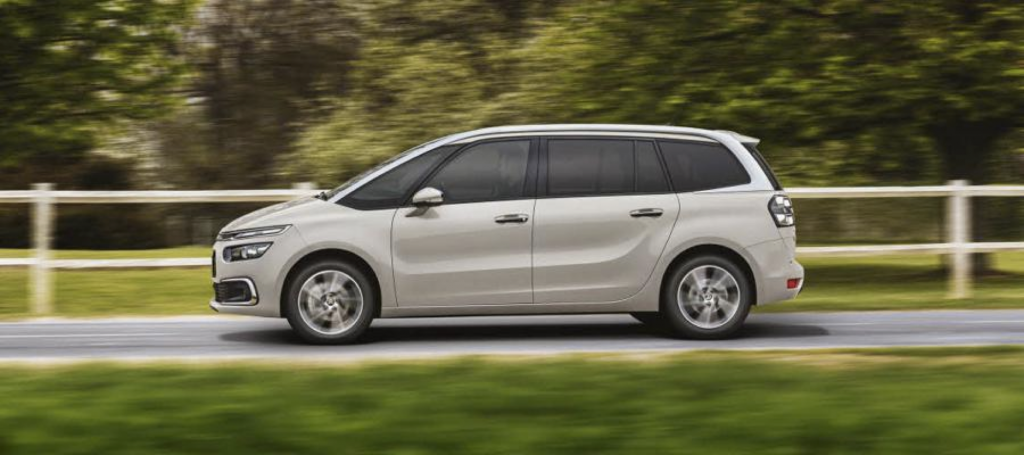 SAFETY
Travel with a peace of mind in the Citroën Grand C4 Picasso. Fitted with 6 airbags and 3-point seatbelts for every passenger, all occupants can sit and ride securely, including passengers in the second and third rows.
The Citroën Grand C4 Picasso is also equipped with automatic headlights for a clearer and brighter drive at night or under challenging road conditions, and the hill-start assist function that holds your car steady for two seconds on slopes with a gradient of more than 3 degrees.
Comfort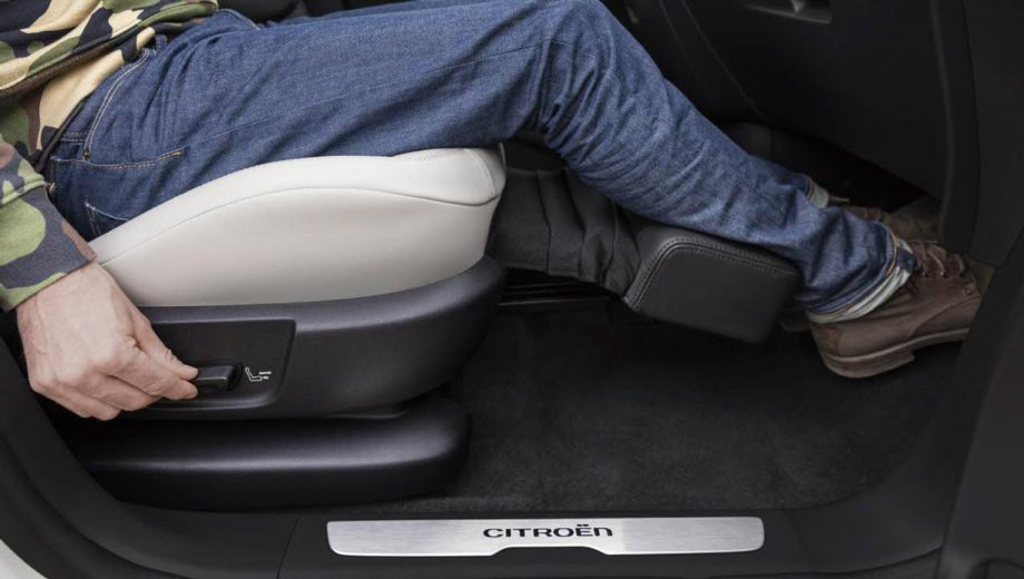 COMFORT
The loft-inspired interior with an uncluttered ambience offers best-in-class comfort for every passenger. With dual-zone air-conditioning for personalised climate control and dedicated air blowers on the second row, flexible comfort is within control more than ever.
*The front passenger can also enjoy greater comfort with a reclining lounge seat, as well as lumbar massage function.
*Only for GRAND C4 PICASSO 1.6L THP
Innovation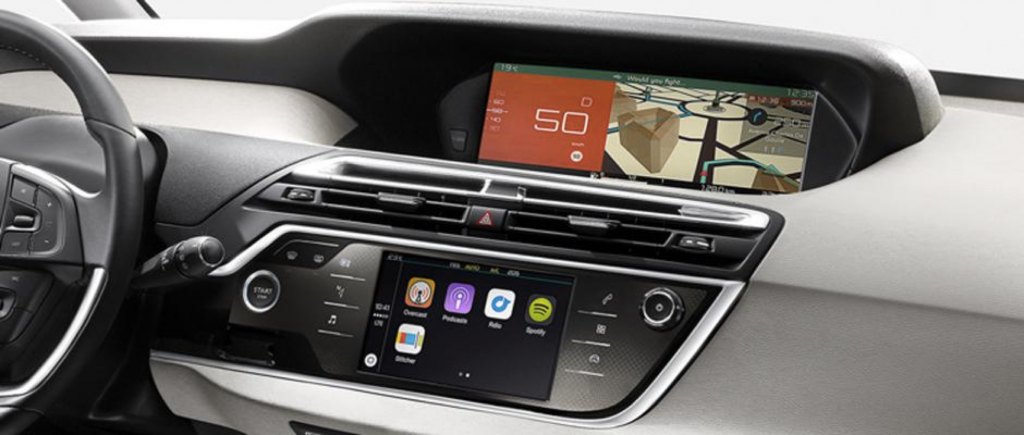 INNOVATION
Stay connected on the road with an improved responsive interface. Access key in-car functions with ease on the 7-inch Touch Drive screen, and personalise your 12-inch panoramic HD display to feature driving aids, multimedia or even family photos. Now compatible with Apple CarPlay™ and MirrorLink® connectivity, access compatible applications from your smartphone on the 7-inch Touch Drive interface with ease.
PERFORMANCES
Latest Generation Gearbox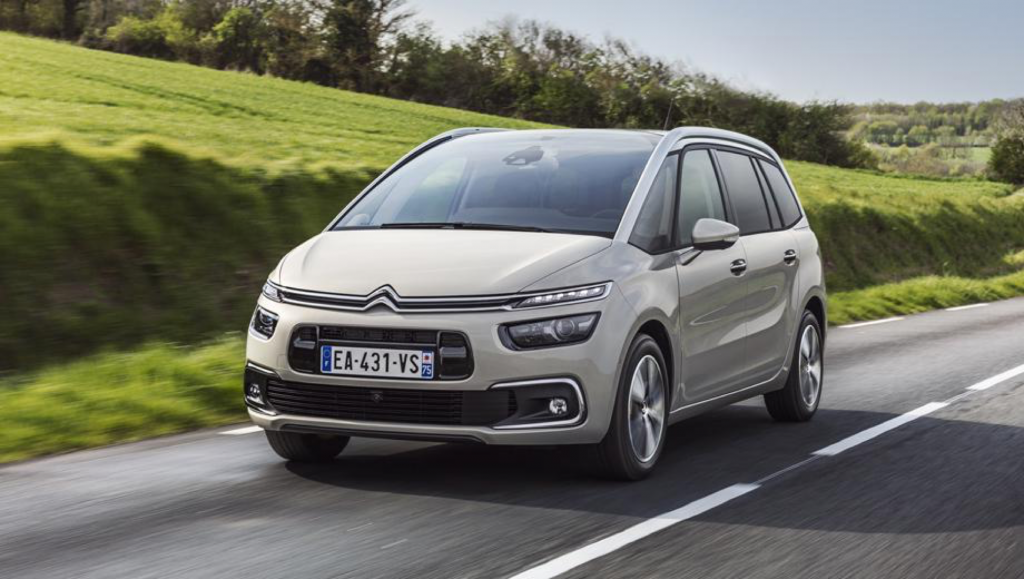 6-SPEED AUTOMATIC GEARBOX
The Citroën C4 Grand Picasso delivers 40% faster gear shifts and greater gear ratio.
Class Leading Engines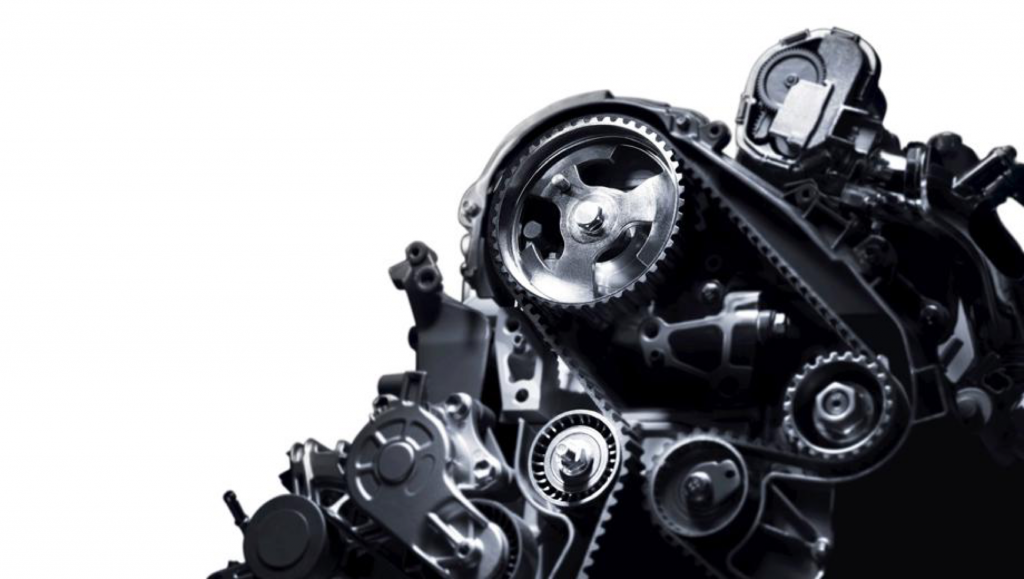 Powered by the 4-time award-winning PureTech Engine, take on the superior handling of our Grand C4 Picasso. Winner in its category (1.0ℓ – 1.4ℓ) at the International Engine of the Year Awards 2015 – 2018. The engine offers one of the most comfortable driving experiences on the market at the lowest speeds. With 120 patents to its name, the three-cylinder Turbo Puretech petrol engine cuts fuel consumption and CO 2  emissions by 18% compared with its four-cylinder petrol.
DETAILS
More Design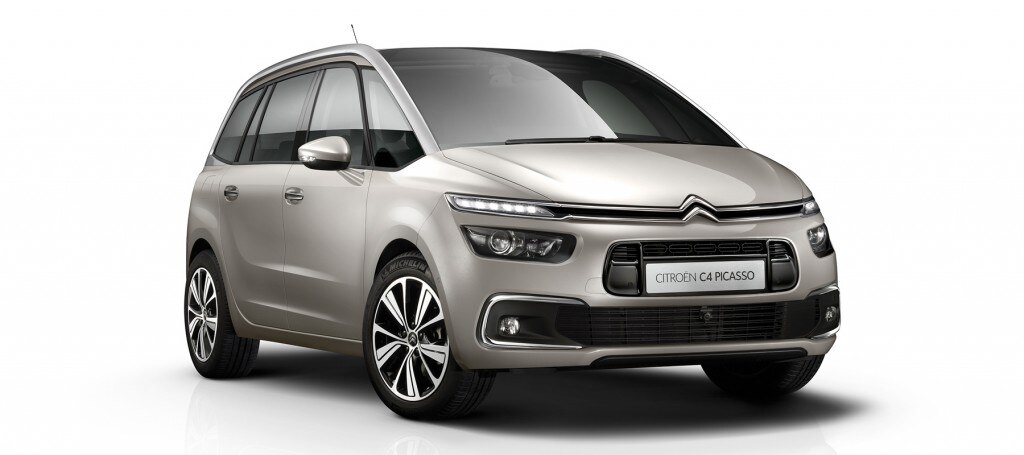 Citroën Grand C4 Picasso's design is more distinctive than ever and seamlessly modern. It notably features the recognizable Citroën's three-stage light signature. The two sections of the front grille are separated by the body-coloured bumper and the sleek headlamp units have a new sharp surrounding.
More Comfort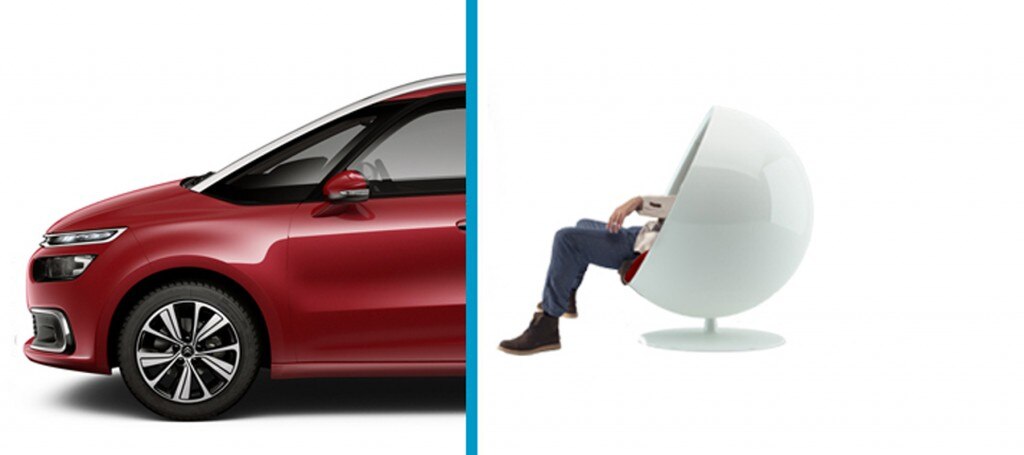 Inside Citroën Grand C4 Picasso you'll find a versatile, welcoming space that's ready to accommodate everyone and everything. The second and third rows can be quickly folded to create a flat, clutter free loadspace – even the front passenger seat folds down to accommodate really long loads. When you're travelling with friends and family, everyone will appreciate how much legroom they've got to stretch out in, thanks to the elongated wheelbase.