CITROËN C5 AIRCROSS SUV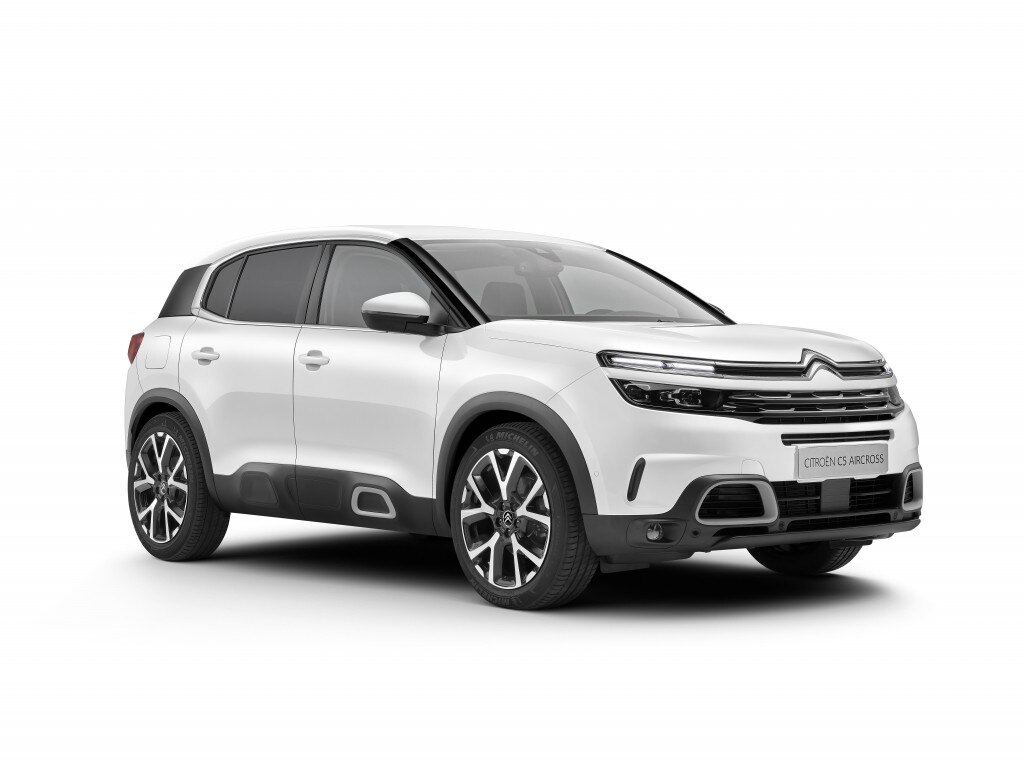 TECHNICAL SPECIFICATIONS

INTERIOR & EXTERIOR FEATURES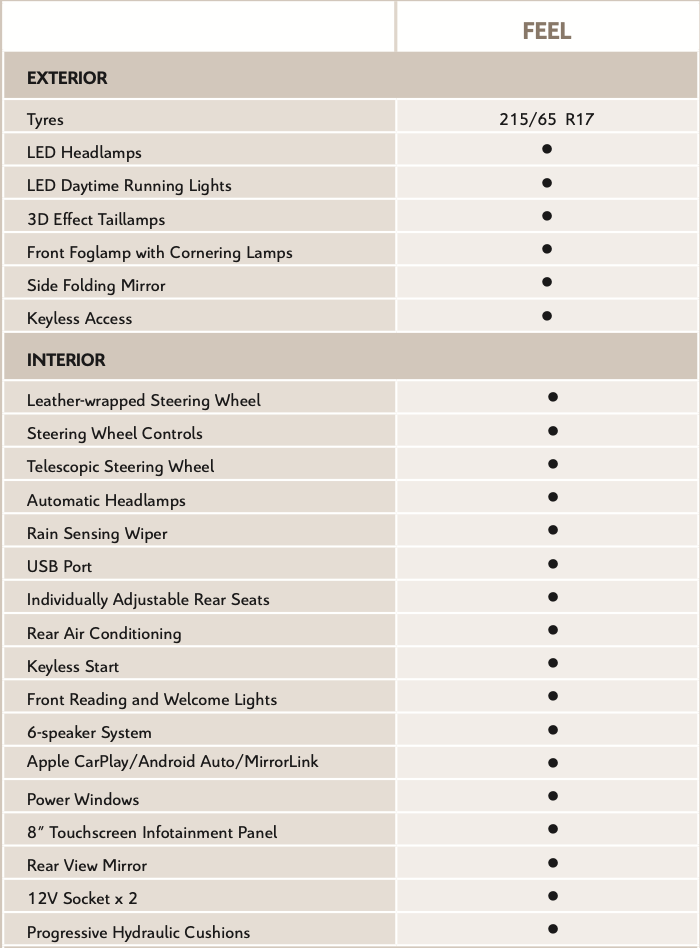 SAFETY FEATURES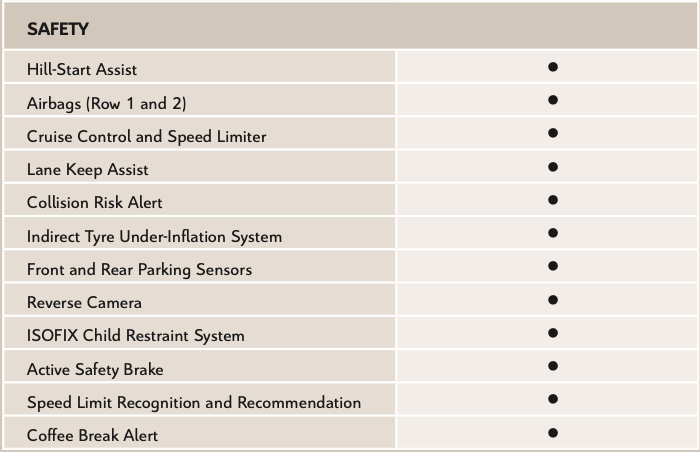 PERFORMANCE
NEW EAT8 GEARBOX
The Citroën C5 Aircross SUV is available with the latest EAT8 automatic gearbox.
More fuel efficient than ever, it's also a joy to use, providing incredibly smooth shifts between gears. You can also change gears manually if you want to,using the steering wheel mounted paddles, slipping seamlessly back to automatic whenever you wish.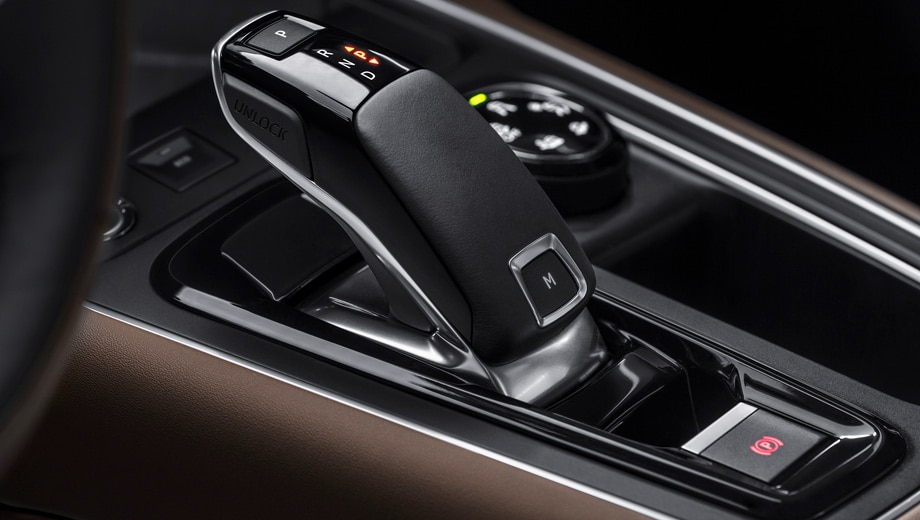 DETAILS
DESIGN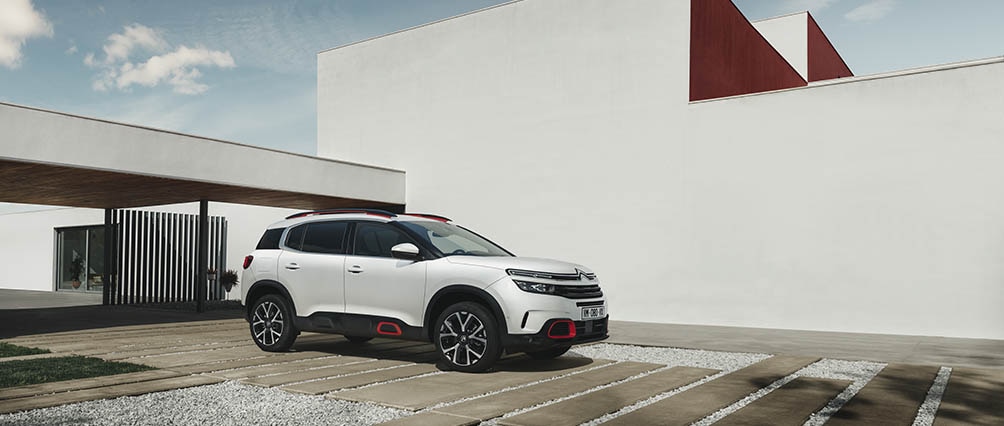 At 4.50m long, it stands out for its powerful and dynamic personality, without being aggressive. It brings a breath of fresh air to the SUV segment with its wide and powerful front-end design, high and sculpted bonnet, flowing lines punctuated with strong graphic features such as the Airbump®, large 720mm diameter wheels, 230mm ground clearance, rocker panel and wheel arch protectors.
The back end, wide and tall, suggests a class-leading boot space (from 580 to 720 litres). The rear headlamps are fitted with four LED oblong modules on each side of the vehicle.