April 21, 2014
Wins for Muller and López in France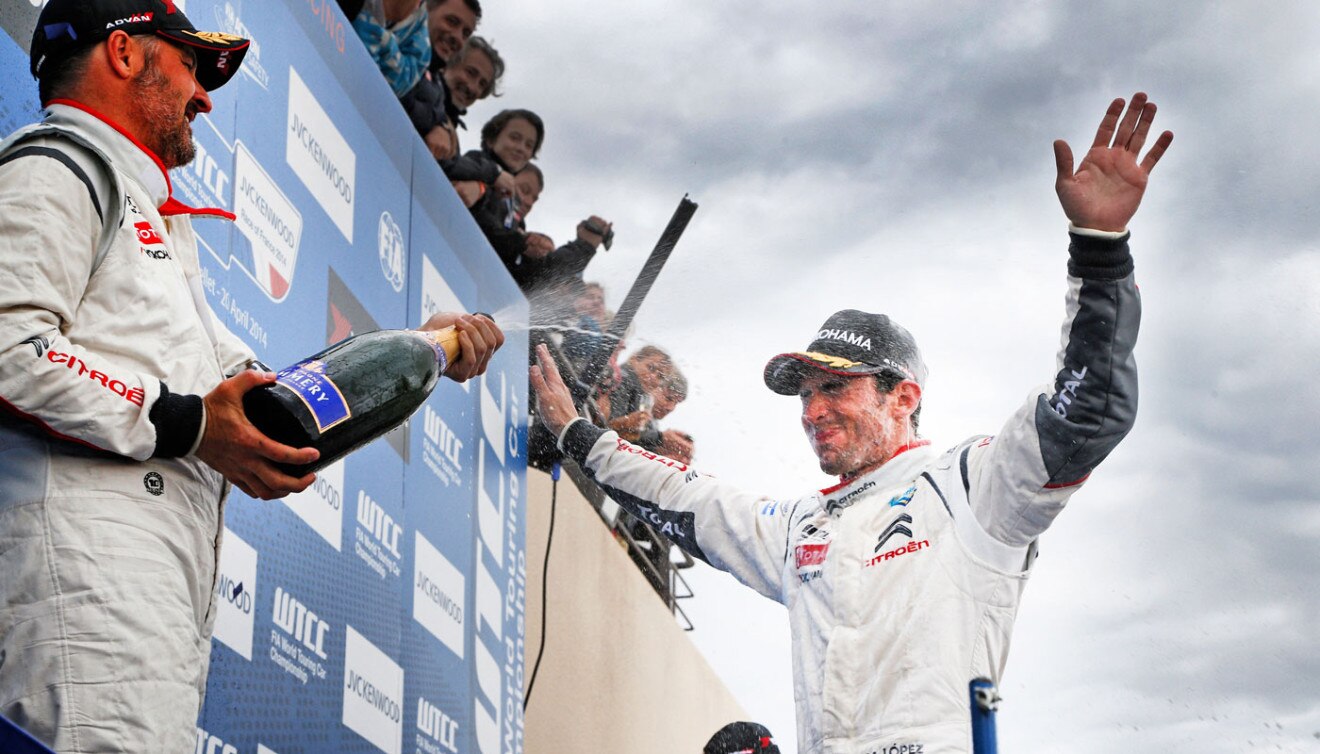 The FIA World Touring Car Championship's first visit to the Paul Ricard Circuit drew huge crowds, with many spectators attracted by the presence of Citroën Racing and its home-grown drivers, Sébastien Loeb and Yvan Muller.
Starting the first race in pole position, Yvan Muller held off his rivals to notch up his first win of the season. His two teammates, Sébastien Loeb and José-María López, finished second and fourth despite starting from the back of the grid! In race 2, José-María López achieved the impressive feat of moving through the field from last place to first.
Once again, Citroën Racing claimed the top two places on the podium, with Yvan Muller in the runner-up spot, while Sébastien Loeb ended up sixth. "The battle with Pechito was competitive but respectful: just the way it should be between teammates" commented Yvan Muller.
Yves Matton, head of Citroën Racing, is pleased with the results of its teams: With one pole position and two first and second places, this has been a positive weekend for us. "Yvan Muller had a difficult time of it in Marrakech, but this time he was the one who scored the most points over the whole meeting."