CITROËN C4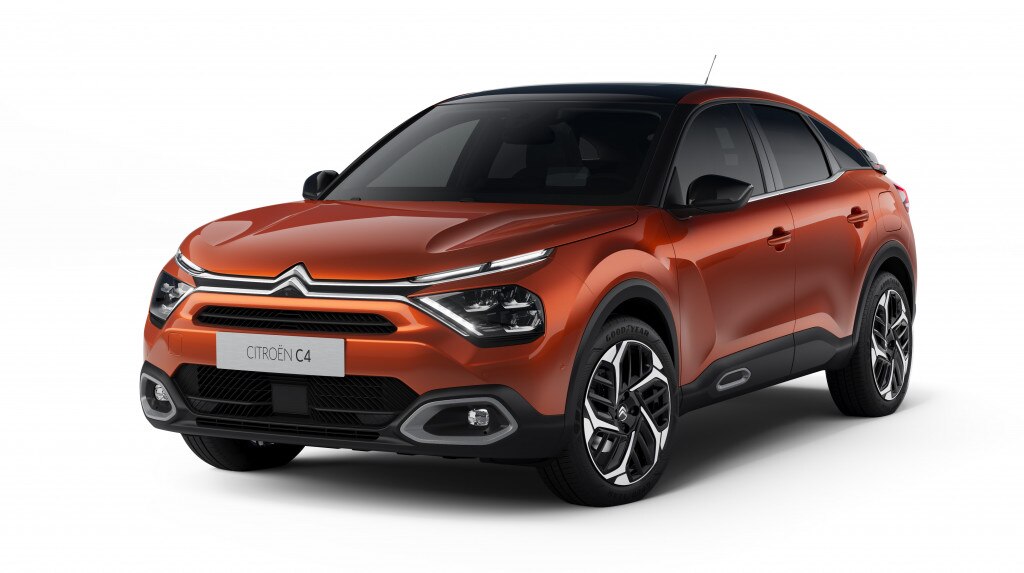 TECHNICAL SPECIFICATIONS

INTERIOR & EXTERIOR FEATURES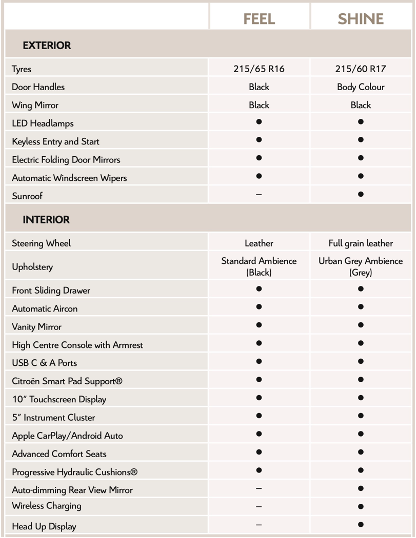 SAFETY FEATURES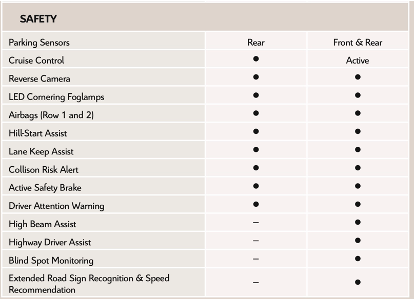 PERFORMANCE
AUTOMATIC GEARBOX
Citroën C4 features a new automatic gearbox
control with an elegant guilloche metal design.
It has three easily-selected positions: reverse
(R), neutral (N) or forward drive (D). It's also
linked to two backlit buttons: P to activate park
mode, and M to active manual driving mode.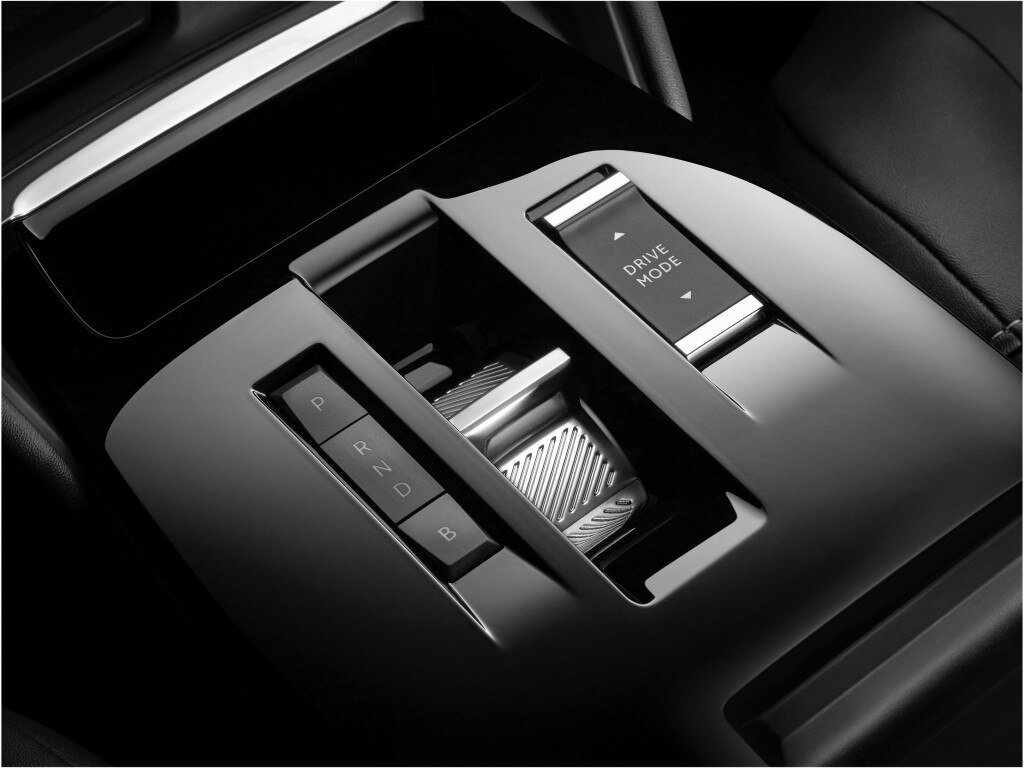 DETAILS
DESIGN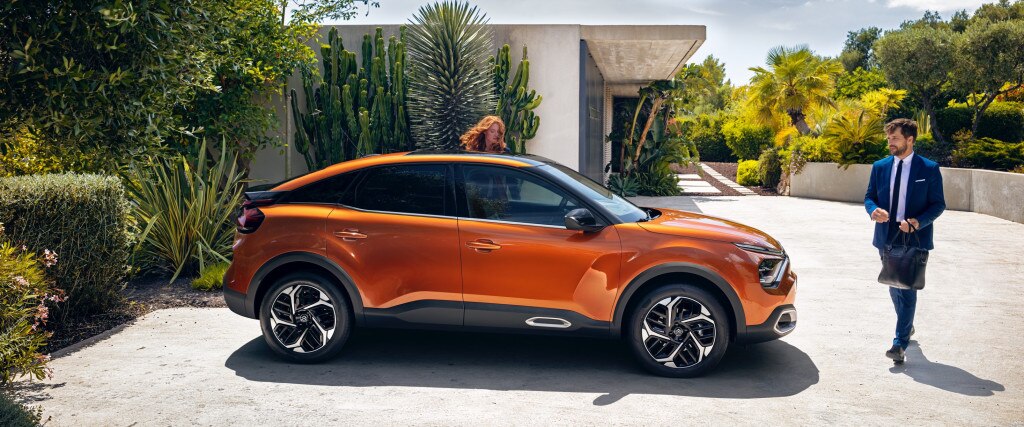 Citroën C4 harmoniously combines the smooth
and refined lines of a hatchback with the
generous space and strength of an SUV. This,
along with the inclined roof line, gives it an
aerodynamic profile that's unique in its
category. This sense of purpose is enhanced by
large diameter wheels and a raised posture as if
ready to pounce.