NEW CITROËN Ë-BERLINGO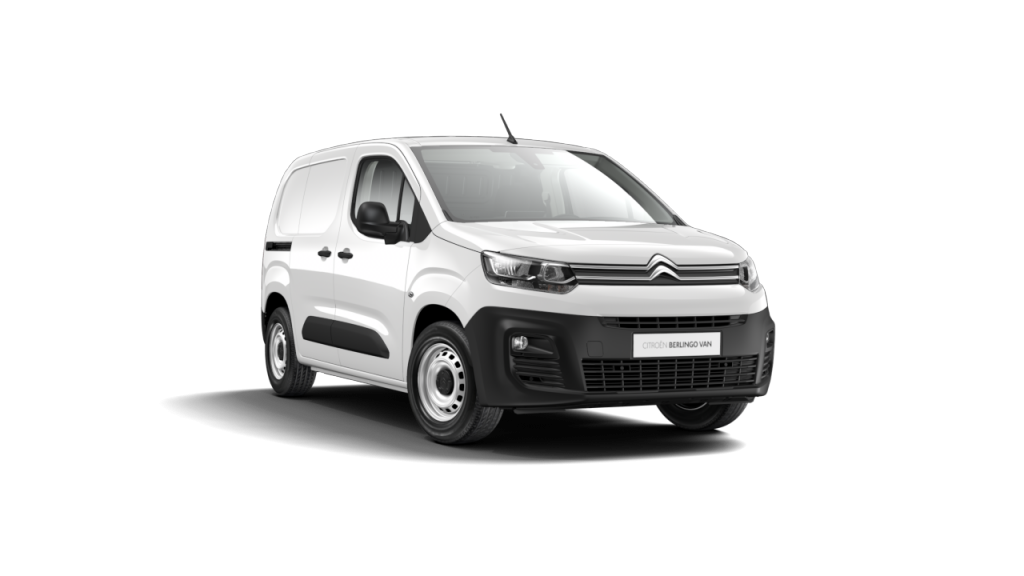 TECHNICAL DATA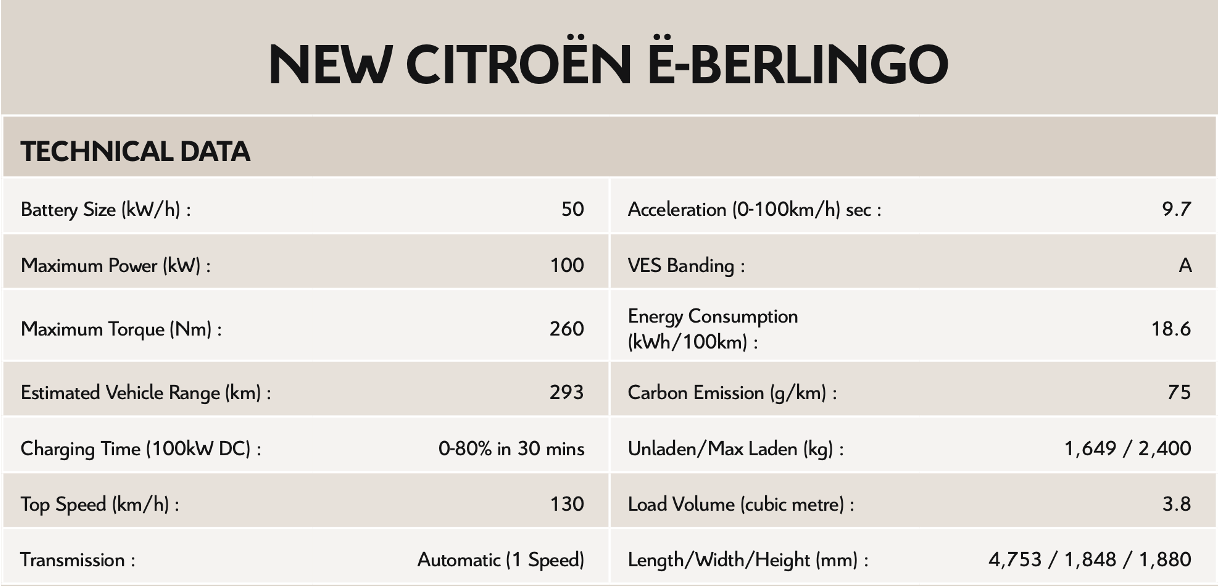 OTHER DATA

STRONG POINTS
100% Electric
New Citroën ë-Berlingo Van Electric adds to the standard levels of comfort of Berlingo Van, with the addition of a near-silent driving experience. Plus, instantly available torque ensures smooth acceleration, with no sudden jolts or vibrations whilst driving. The electric motor provides a power output of 100kW and speeds up to 130 km/h, where permitted.
PERFORMANCE
100% ELECTRIC, 100% EFFICIENT DRIVING
Electric driving that is both dynamic and peaceful, smoothly:
> Engine power of 100 kW and torque of 260 Nm
> Silent motor
> Estimated vehicle range of 293 km
> The maximum speed is 130 km/h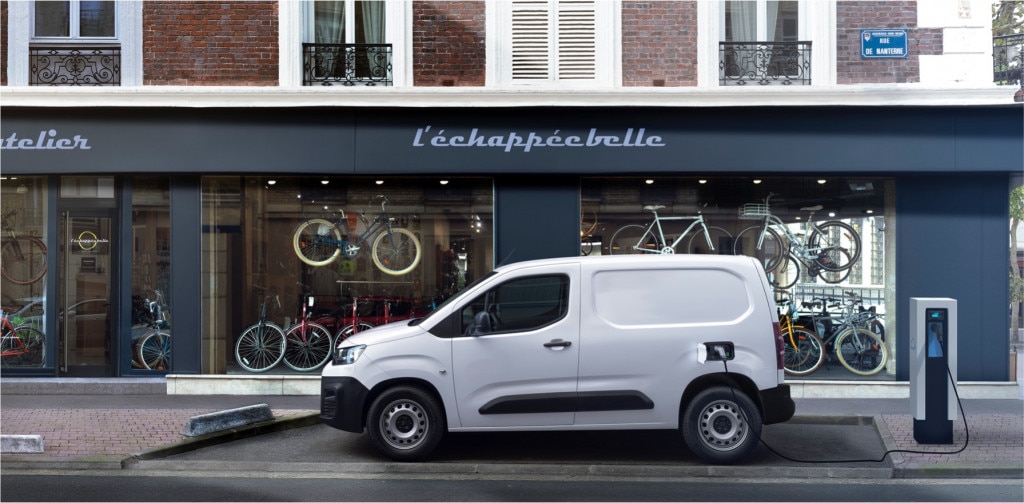 DETAILS
AUTONOMY & RECHARGE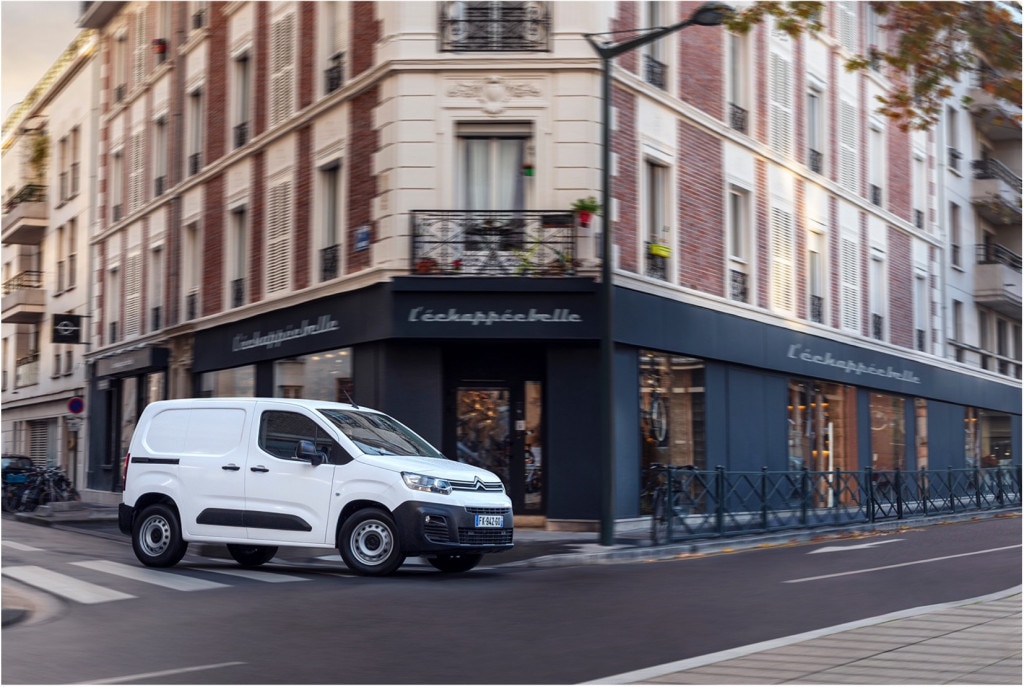 Citroën ë-Berlingo is 100% electric, with a battery size of 50 kW/h. Enjoy long journeys with its range of up to 293 km.